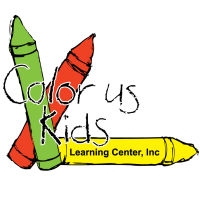 Color Us Kids Learning Center
Welcome to Color Us Kids Learning Center. We provide child care services for West Georgia in Douglas, Carroll, Fulton, and Paulding Counties. We encourage you to explore our website to discover how our committed staff and quality programs provide a great foundation for your child's development.
Parent's Page
Enroll Now
Color Us KidS Provides Great Child Care Throughout West Georgia
Great Childcare Near You
Color Us Kids Learning Centers are designed to be a home away from home for children to laugh, learn, grow, and have fun. Everything about Color Us Kids Learning Center is set up to support your child's success and provide you with assurance and peace of mind. We help kids thrive by promoting a love of learning. We provide a warm, safe, and fun atmosphere that stimulates the children's cognitive, social, physical, and emotional growth.
our mission
We take care of your life's most precious gifts, and we take our job seriously. Our passionate teachers do more than teach—they nurture and pay attention to every child's individual needs. At Color Us Kids, your child will discover teachers who believe in them and help them gain the confidence to try new things and make new friends. Bringing value to our families is the very framework of "The Color Us Kids Experience." We're more than educators. We help children develop confidence for life. Our programs give children the support they need to succeed. Tour a school today and learn more about our childcare packages.
At each of our four Georgia locations, we are more than educators. We help children develop confidence in life. Our programs give children the support they need to succeed. Here are some of the great features of our learning centers:
Care Available for Ages 6 Weeks – 12 Years Old
Lower Child to Teacher Ratios
Transportation from Local Schools
Our babies are cared for by passionate, loving, attentive, and nurturing teachers in a peaceful, safe, and friendly atmosphere. Their needs are always addressed with smiles and frequent eye contact with their caregivers.
Our toddler program promotes the "I can do it!" mindset while also helping toddlers understand their relationship to their environment and peers around them. Through guided play, children develop physical, cognitive, emotional, and social well-being.
Our preschool classroom invites older toddlers (3 – 4 years-old) to a more structured class routine. This enables them to understand their day, promotes predictability and a feeling of security, and improves their learning and awareness.
Pre-K (Kindergarten Prep) is a fantastic place to begin a lifetime of learning. It is a time for growing, education, making new friends, and lots of fun! Using a theme-based approach to learning, we teach literacy and math basics to prepare each child for success in Kindergarten and beyond!
At Color Us Kids Summer Camp, children become inventors, musicians, scientists, and more as they explore fun and innovative ways to learn. All kinds of adventures await as children unlock new ways of thinking—all while having a blast! Ready for the best summer? Contact your local Color Us Kids Learning Center to learn more and sign up.
We offer an enriching after-school program where children can make friends and continue to learn while having fun. Children receive homework assistance, so they practice good habits and have more free time at home. We also provide a safe environment for creative expression, sports, technology, drama, music, games, or to enjoy some downtime.
What Will Your Child Experience at One of Our Learning Centers?
Your child is amazingly unique. Therefore, at Color Us Kids Learning Center, we provide an environment that tailors to your child's set of skills and interests. Our learning environments are customized to ensure a great learning environment that promotes growth, self-esteem, and imagination. Our number one goal is to ensure your child is safe, learning, and having fun in our care. If you are a parent in the West Georgia area looking for educational childcare, we encourage you to give us a call!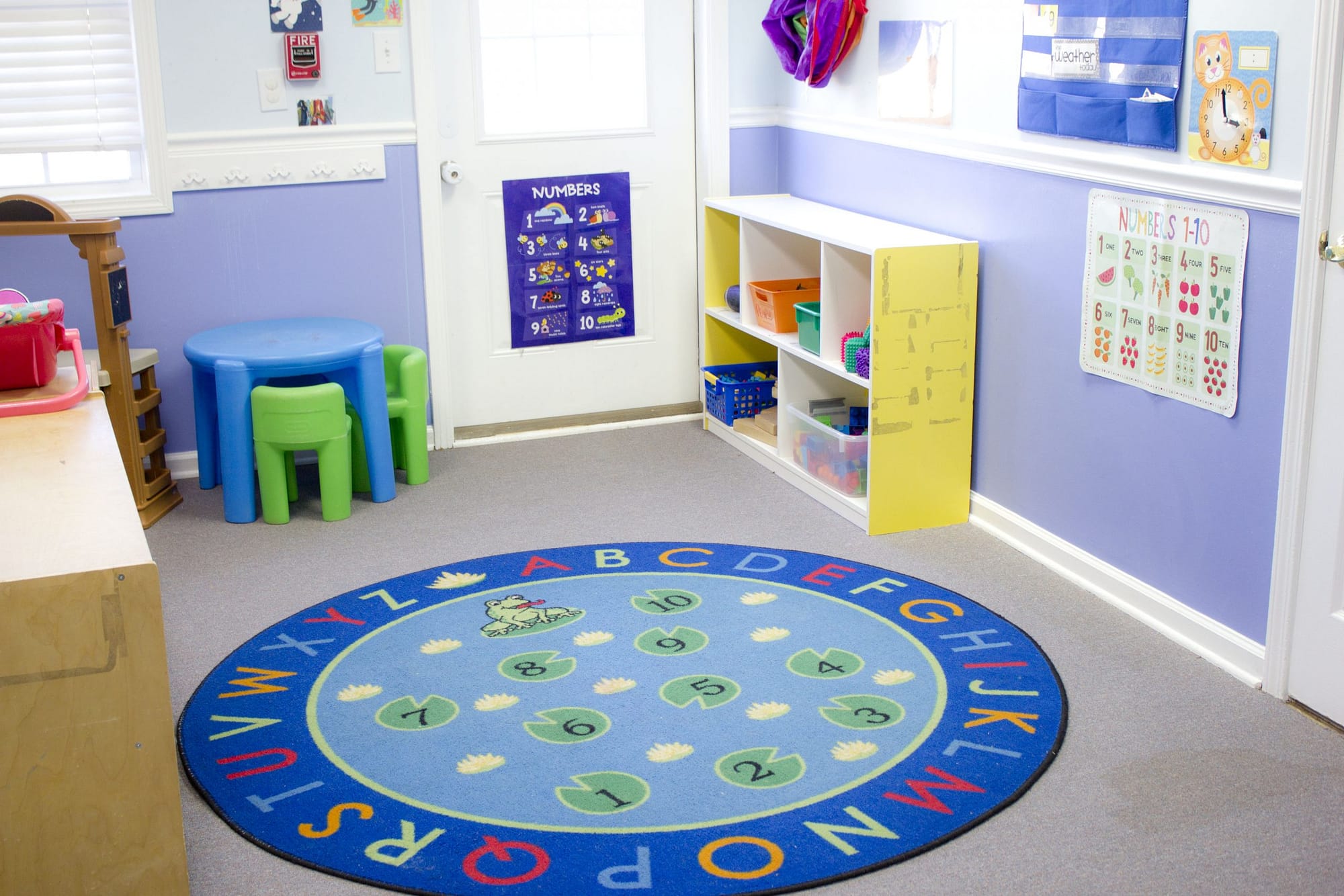 Home-Like Environment
A child's world grows every time they step into a Color Us Kids classroom. Here they can cook an imaginary feast, build a skyscraper, and foster their imagination while gaining valuable life skills. Children thrive in environments where they feel comfortable. Our "home-like environments" make it easier for kids to transition successfully from home to school. We use soft lighting, calming tones, pillows, and warm fabrics to create a nurturing atmosphere where children can relax and feel at home. Everything in our classrooms is centered around your child's specific needs.
Safety First
We know what it takes to keep kids protected and safe so that you can feel sound. It starts with attention to every detail—big and small. Every day at our center, you can trust that your child is in the best hands.
Individual access codes at the front door

First-Aid and CPR certified teachers and staff members

Routine fire drills and secured safety plans

Closed-circuit cameras in each classroom and an observation window on each classroom door
Every person's health and safety in our centers is our primary concern, and we are taking every precaution to prevent exposure or spread of COVID-19 within our centers. We are actively partnering with local health departments and closely following guidelines from The Centers for Disease Control and Prevention (CDC): CDC Childcare and K-12 Guidance to guide our decisions.
Fun-filled Days
Young minds learn best when they're having fun! At Color Us Kids, education is about more than knowledge. It's about supporting children to develop and strengthen the emotional and social skills they'll use for the rest of their lives. Our curriculum's flexibility allows our teachers to adjust learning activities to meet each student's interests, needs, and learning styles. We want your child's earliest educational experiences to be engaging, challenging, and fun, so they develop a lifetime love of learning and look forward to coming to school!
Skilled Teachers
We hire teachers who care. Color Us kids is more than a job to them. It's a chance to share their passion for life while they awaken the curiosity inside every child. Our teachers are devoted to promoting potential and are sensitive to your child's unique needs. Our families can feel confident their children are getting the best education from nurturing professionals who make each child's well-being their life's work.
What Parents are Saying About Us?
"I was very nervous about my babies starting school, based on my experience at a previous daycare, but they welcomed us with open arms… When we came and picked up our babies they were so happy and couldn't wait to tell us about their day. The director and all the front staff and teachers are angels. Thank you so much!"
"Very clean and friendly staff. Our daughter was a preemie so we are quite selective with her care. They do a wonderful job!"
"If you want your children to be looked after as if they were in your care then give Ms. Chan a call and reserve a spot for your child. I moved to Atlanta & Color Us Kids was the first place that cared for my autistic child, so imagine what they will do for your child. All children are special and deserve to be treated with love and respect…."
We can't wait to show you around our Learning Centers! Feel free to schedule a visit at a convenient time for you and your family. We look forward to joining you in the education and growth of your children!
Want to Enroll Your Child?
Send us a message!