Welcoming Paulding County Families to Color Us Kids
We invite you to call or email with any questions that you may have because it is so important for you to feel confident about where your child spends their day!
Mail For Inquiry
bakersbridge@coloruskids.com
1. Curriculum
Watch Your Child Thrive!
Our proprietary preschool curriculum provides pre-kinder­garten students with the necessary skills to stand-out in problem-solving, mathematics, reading/writing, social studies, and science.
2. Nutrition
Healthy Food & Nutrition Options
At Color Us Kids, we provide fully planned healthy meals and snacks we know kids will enjoy in a peanut-free environment. We serve fresh fruits and vegetables daily and strive to limit sugars in our regular offerings. We include breakfast, lunch, and healthy snacks in the cost of tuition.
3. Transportation
Before & After School Care Near Paulding County
We provide transportation to and from:
Hutchens Elementary

Nebo Elementary

Baggett Elementary

Dugan Elementary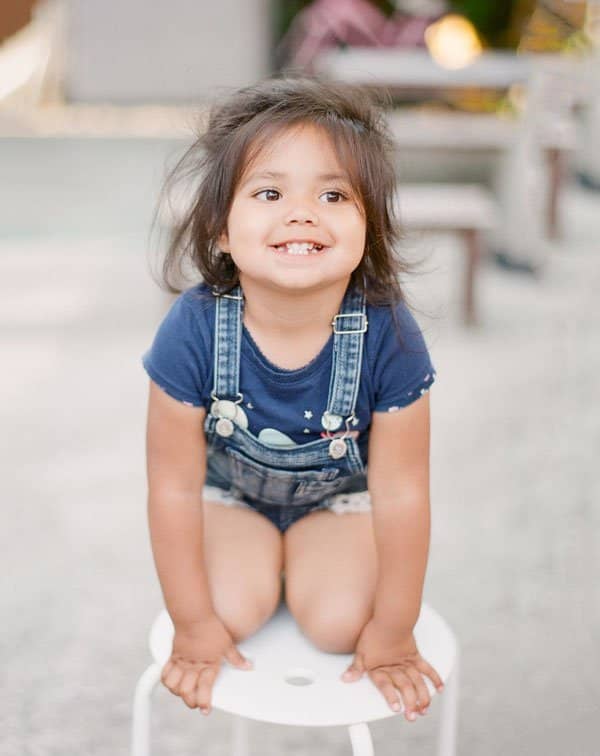 Frequently Asked Questions
What precautions are being taken to prevent the spread of COVID-19?
Every child's and teacher's health and safety in our centers is our main concern, and we are taking every precaution to prevent exposure or spread of COVID-19 within our centers. We are actively partnering with local health departments and closely following guidelines from The Centers for Disease Control and Prevention (CDC): CDC Childcare and K-12 Guidance to guide our decisions.
We are strictly following the CDC guidelines and procedures to prevent any possible exposure to disease. Due to COVID-19 restrictions, parents are not allowed to enter the building at this time unless they have scheduled a visit.
Can I send someone else to pick-up my child?
Color Us Kids must have specific authorization from the parent or guardian to release a child to anyone other than those listed on the child's enrollment form. Proper identification MUST be obtained before the child will be released. If there is ANY question, the child will not be released, and the parent or guardian will be contacted immediately. Parents are asked to make sure that the staff is aware of the child's arrival and departure. Parents must escort their child(ren) into or out of the center when picking up or dropping off. Color Us Kids will not allow any child to enter or leave without an adult escort. (Our drop-off/ pick-up policy may be modified during the COVID-19 pandemic due to CDC guidelines. Please contact your school directly for more information.)
How many Color Us Kids Learning Centers are in the Paulding Area?
There is 1 Color Us Kids early education & daycare center near Paulding County schools. Our address is 36 Charity Drive, Douglasville, GA 30134
Can I send a prescription or over the counter medication to be administered to my child?
Yes. 
Medicine can only be administered to a child upon written authorization by the parents or guardian using the standard Color Us Kids medication form. In each case, the parent or guardian must complete, sign, and date the form and deliver it, along with the medicine labels, to the director. Medicine forms must be filled out weekly. Our staff performs three separate checks before dispensing medication to ensure that the correct child's proper medication and dosage are given. No medicines are kept in the classroom, including medication for teachers. Medications are secured in the office medicine cabinet (or kitchen refrigerator if temperature control is required) – always out of reach of children and in a separate room.
State Law requires that all medicine must be:
In the original container,

Clearly labeled with the name of the medication,

Clearly labeled with the child's name,

Labeled with a prescription number,

Clearly labeled with the dosage to be administered,

Clearly labeled with the date.
What types of programs and daycare are offered in Paulding County?
We have a full variety of childcare programs available in Paulding County, including full-time daycare and educational before or after-school programs.
Welcome to Color Us Kids Learning Center at Bakers Bridge. We are located by Ridge Road and the Paulding County Schools near Douglasville, Georgia. Choosing the right daycare or preschool can be one of the most important decisions you make as a parent. At Color Us Kids, we hope we can make choosing the right school a little more comfortable.
Color Us Kids Learning Center at Bakers Bridge is a childcare center and preschool in Paulding County for children aged 6 weeks to 12 years old. We provide a nurturing environment that enables your child to experience safe and happy early-learning. We give parents peace of mind by providing excellent education and fun activities to children from skilled professionals in a loving atmosphere like home.
If you are a parent in Paulding County who works, it can be challenging to balance the responsibility of caring for your child while managing critical tasks at work. At Color Us Kids Learning Center Near Paulding, we help alleviate your stress with our outstanding childcare services for families in the Hiram and Dallas area.
Let us give you peace of mind that your child is being cared for in a nurturing, safe environment where they can develop relationships and experience new activities. We aim to help your child learn and build cognitive and behavioral skills while having fun.
Director of Bakers Bridge
"Hello! My name is Shay Holmes. I have been working in childcare for 28 years, and 27 of those years have been with Color Us Kids. I have been married for 23 years, and have three sons – Austin, Dallas, and Houston. I have always had a passion for working with children and their families. I take pride in being able to provide excellent childcare and education in my community. My hobbies outside of school include spending time and vacationing with my family, scrapbooking, crafting, shopping with my mom, and cheering on and attending games for my favorite sports teams.

I invite you to give me a call and schedule a visit to our center. I will be happy to walk through the school with you and answer all of your questions. We are looking forward to your call!"
Experience Exceptional Child Care
Contact Our Paulding Location
At Color Us Kids, we believe that play and learning go hand in hand. Our developmentally relevant programs encourage discovery, exploration, and adventure, allowing kids to strengthen social and academic skills by following their childlike curiosity. Learn more about our variety of child care programs in Dallas, GA, today by contacting Color Us Kids Near Paulding at 770-949-6762 for details about scheduling a visit at our center.